Is web development truly essential for businesses? What potential does it bring? What are the benefits for companies that invest in web development services?
Businesses are understanding now more than ever the need for a strong online presence. In this digital era, it is crucial for organizations to leverage the power of the Internet to stay competitive and increase their revenues. According to the research conducted by Gartner, now "eCommerce is the largest retailer for most industries", with the online sale of products and services showing a continuous growth.
The need for web development services is imperative for today's businesses. Web development can boost customer engagement, improve brand awareness, and enhance digital marketing campaigns. It can also help increase customer retention rates. Furthermore, according to a study by Adobe, "the resulting improved user experience also produces better conversion rates, resulting in higher ROI [return on investment] for shareholders."
In this article, you will learn in-depth how web development services work and what the potential benefits are for companies that invest. We will discuss how web development services can help create a website that is easily navigable, enhance search engine rankings, and improve the overall customer experience. Special attention will also be given to the elements of a great web design and how it can help businesses create an exceptional online presence.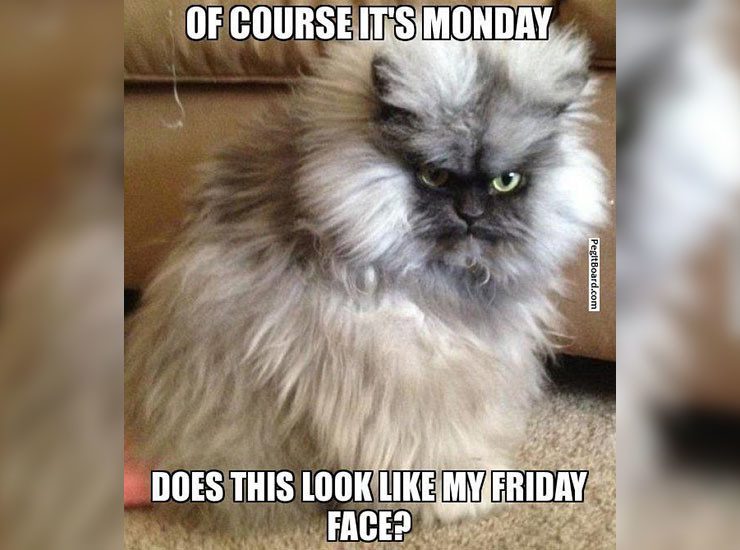 Definitions of Web Development Services
Web development services are the collective process of building, enhancing and maintaining websites. It centrally covers various features such as web design, coding, content, scripting, database management, e-commerce transactions, performance optimization, and much more. It works with multiple coding languages, such as HTML, JavaScript, and CSS.
Web Designers: Web designers are generally responsible for the visual design and layout of a website. They will create the basic graphical elements,such as images and fonts, as well as structure the page with content and suggest color schemes.
Web Developers: Web developers are responsible for the coding required to build the website. They are also responsible for making the website functional. This means making sure that the elements on the page run correctly and doing any customization of the website's code, as required.
Content Managers: Content managers are responsible for writing, editing, moderating, and managing content. They should be able to create content that is clear, concise, and well-formatted in order to drive engagement levels and traffic flow.
Database Managers: Database managers are responsible for the creation, maintenance, and optimization of databases. They should be familiar with database management systems such as MySQL, Oracle, and Microsoft SQL Server.
---
Backend Web Development
Backend Web Development Courses
Backend Development Tools for Web Developers
---
Performance Optimization: Performance optimization can increase a website's speed, reliability, and scalability, making it suitable for various types of audiences. Performance optimization also involves monitoring and analyzing the website's activities to ensure that it is running at peak performance.
E-commerce Development: E-commerce development is the process of creating an online store. This includes designing and coding the website, setting up payment systems, and tracking customer orders. It also involves creating a secure database system to store customer information.
Search Engine Optimization (SEO): SEO is an important component of any web development project. This involves optimizing the website to make it easier for users to find and navigate. This includes optimizing the website structure, meta tags, titles, and other elements.
In conclusion, web development services are a set of complex processes that come together to create, enhance, and maintain websites. Companies benefit from web development services by improving their online presence, increasing their brand visibility, and enhancing their customer experience.
Unlocking the Power of Web Development Services for Companies
Unlocking the Power of Web Development Services for Companies
Gain Competitive Advantage
In today's competitive online marketplace, the ability to create a website that stands out from the crowd and provides users with an engaging, intuitive experience is essential for any business. From helping companies create an online presence to designing sophisticated e-commerce systems, web development services help companies establish and maintain a competitive advantage.
Web development services allow the business to match or exceed the competition in terms of creating an attractive and user friendly website. By creating a site that is as visually attractive and groundbreaking as the competition's, competitive advantage can be achieved through increased customers, larger sales volumes, and more brand recognition.
Advanced Functionality and Accessibility
Web development services are instrumental in creating high-performance sites that can handle increased user accessibility and user experiences. Services such as coding, scripting, and integration allow users to access the site without any difficultly, no matter what type of Internet browser they are using. Developing with coding languages such as HTML, CSS, and JavaScript allows sites to be optimized for the best performance and offers a range of advanced features. This can include database integration, advanced mobile optimization, and social media integration.
Additionally, web development services allow for sites to be tailored to meet the needs of users. Content management systems allow administrators to add, delete, or modify any content in a timely and efficient manner. This ensures that the information presented to users is always up to date and accurately reflects the brand's message.
Improve User Experience
Web development services are essential for sites to provide users with highly engaging experiences. This goes beyond just providing basic information about the brand or company and instead should cater to the users' needs. Services such as content marketing, SEO, and e-commerce integration enable companies to showcase and sell their products in a highly attractive manner.
Furthermore, web development services can help businesses to create a seamless customer journey. This involves creating intelligent systems that respond to user processions and preferences. Such systems provide customers with accurate responses in real-time, helping them to make decisions more quickly and easily.
Conclusion
With web development services, businesses of any size can take advantage of the very latest technologies and create a website that stands out from the crowd. From creating an inviting website to providing users with an engaging experience, companies can gain a competitive advantage and make the most of their online presence. Essential services such as content optimization, SEO, and e-commerce integration allow companies to improve customer experience and increase brand recognition.
Using Web Development Services to Enhance Business Success
Unlock the Potential of Web Development Services
Given the importance of having a strong online presence for businesses today, it is essential to leverage the power and potential of web development services to enhance consumer engagement. With the right business strategy and utilization of web development services, companies can experience a substantial increase in their bottom line. The real question for businesses is, what makes web development services so valuable and attractive for businesses?
Reap the Benefits of Consumer Engagement
At the heart of any successful web development strategy is the relationship between the business and its customers. Through its website, a company can establish itself as a reliable and authoritative source of information, products, and services. Furthermore, web development services allow businesses to foster trust and loyalty from their customers. This, in turn, leads to increased sales numbers and more satisfied customers. Additionally, the right web development services can help to ensure that businesses capture the attention of prospective customers and keep them engaged.
Develop an Innovative Online Presence
The use of web development services can also open up a world of possibilities for companies looking to create a more compelling and enticing online presence. From building interactive websites to incorporating innovative technologies such as video and augmented reality, businesses have a wide range of digital solutions to enhance their user experience. Furthermore, web development services can help organizations keep up with changing consumer trends and stay on top of the digital landscape. Through utilizing the latest technologies, businesses can now deliver truly unique experiences to their customers.
Thought-provoking question: What are the best practices to ensure businesses reap the benefits of web development services?
In order to capitalize on the potential of web development services, businesses must address the needs and preferences of their consumers. Companies should strive to understand their customers' expectations and develop their online presence accordingly. This can be done by creating dynamic and engaging websites, increasing interactivity, and incorporating innovative technologies to keep consumers engaged. Additionally, businesses should invest in research to better understand the evolving digital landscape and optimize their web development strategies accordingly. Finally, businesses should leverage data provided by web analytics tools in order to make data-driven decisions and improve user experience.
To maximize the impact of web development services, businesses must stay on top of consumer trends and regularly enhance their sites with latest features and technologies. Furthermore, businesses should strive to ensure that their website's loading time is minimal and that all relevant information is presented in a concise and easy-to-understand manner. Moreover, businesses should ensure that their websites are mobile-friendly in order to cater to the ever-growing population of mobile users. Finally, businesses must invest in website security in order to protect their customers' data and ensure a secure online environment.
By taking advantage of the latest web development solutions, businesses can transform their online presence into a more interactive and engaging platform. This, in turn, will result in higher customer engagement numbers, increased sales, and a more successful and profitable business. Therefore, it is essential for businesses of any size to evaluate the strengths and weaknesses of their digital presence and ensure that they are taking advantage of the right web development services.
Maximizing Profits with the Help of Web Development Services
The Benefits of Web Development Services
Every business needs to stay on the cutting-edge of technology to stay ahead of the competition, but unfortunately most companies don't have the resources to take advantage of the latest cutting edge development tools. Web development services are a great way to make sure that your company is always one step ahead of the curve when it comes to customer service, product delivery, and marketing. From small start-ups to large corporations, web development services can offer a range of solutions that will maximize your profits.
Raising Your Customer Satisfaction
Customer satisfaction is a major factor in any successful business. How do you make sure that your customers are always satisfied with their experience? With web development services, you can create a custom website that tailors itself to each customer's individual needs. Web development services can also create customer-specific databases that will allow you to track customer's purchasing habits, preferences, and more. By using this valuable information, you can create customized services and deals that are sure to impress your customers and increase their satisfaction levels.
Improving Product Delivery
Another benefit of web development services is that they can help you streamline your product delivery process. Whether you are selling physical products or digital downloads, web development services can create online stores and secure databases that will make delivering products to customers easier and faster. This will reduce your overhead costs and improve customer satisfaction, making it easier to get your products in front of more potential customers.
Web development services can also create custom applications that allow you to interact with customers in real-time. This will ensure that customers always get the help they need when it calls, resulting in a more pleasant shopping experience overall.
Finally, web development services can also give your website an edge over the competition. Unique design features, interactivity, and content are just a few of the things that web development services can bring to the table. By creating a website that stands out from the others, you can gain a competitive advantage over your rivals.
From improved customer satisfaction to streamlined product delivery, web development services can offer a range of solutions that will help your business maximize its profits. By taking advantage of the latest technology, you can ensure that your business is always one step ahead of the competition.
Conclusion
The question of how companies benefit from web development services is one that holds a great deal of complexity. Businesses have increasingly come to rely on the internet to build relationships, establish a presence, and facilitate transactions. Without a robust web development strategy, success can be elusive. To understand the full scope of the advantages provided by web development services, businesses must consider the full range of digital technologies and operations at their disposal.
One element of web development that is often overlooked is the importance of market insight provided by reliable analytics resources. With detailed insights into consumer purchase patterns and online buyer behavior, businesses can make informed decisions about how to evolve their strategies. Additionally, integrated digital marketing solutions can help bridge the gap between product development and user engagement. Companies that invest in web development have an opportunity to leverage detailed analytics to gain a competitive edge.
Finally, considering customer service related to web development services is crucial. As more businesses move to digital-centered operations, customer service must strive to keep up with the trend. A well-designed web development strategy should include comprehensively customized ticketing systems, dedicated customer service channels, and easy access to customer support agents. Companies striving to maximize the potential of web development services must understand that superior customer service is essential for success.
As this article has discussed, web development services provide companies with a diverse array of advantages. However, this discussion only scratches the surface of the intricate benefits web development offers. Are there other elements of web development that businesses should explore? Follow this blog for insightful insights and wait for upcoming posts to find more answers to this question.
F.A.Q.
1. What is web development?
Web development is a process of designing, creating, and updating websites and applications for the internet. It requires specialized programming languages, scripting, and coding to create interactive, dynamic features on websites and applications. Web development can also facilitate the usability of websites and applications, as well as increase their visibility on the internet.
2. Why is web development important?
Web development is important for businesses since it can help them create a professional-looking website that contains dynamic features. Having an up-to-date and reliable website will help drive web traffic, as well as increase the company's brand awareness. Furthermore, web development is key to creating customized online interfaces for businesses to interact with customers or partners.
3. What are the benefits of web development services?
Using web development services can benefit businesses by providing them with a wide range of skills and expertise. These services can help create an effective and visually-appealing website, as well as ensure that the website functions properly. Additionally, web development services can help businesses make their website compatible with various web browsers, devices, and operating systems.
4. What types of web development services are there?
There are a variety of web development services that businesses can use, such as web design, coding, eCommerce web development, content management systems, search engine optimization, and website maintenance. By leveraging the right combination of web development services, businesses can create an impressive website that will help them reach their goals.
5. How can web development services help businesses?
Web development services can help businesses establish an online presence, reach targeted customers, build their brand, increase website traffic, and generate sales. Additionally, web development services can help businesses create an effective infrastructure that will allow them to manage their website efficiently while making sure that it is secure and reliable.